See on Scoop.it – Mestre, atreveix-te amb les TIC-TAC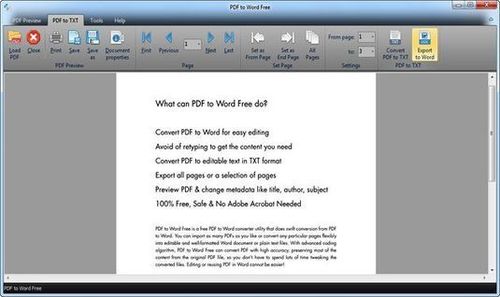 PDF to Word Free es un software gratuito, para el sistema operativo Windows, que nos permite convertir cualquier archivo PDF en un documento de texto enriquecido (DOC) o texto plano (TXT). Destaca por su gran precisión al exportar los documentos, preservando la mayoría de los contenidos del PDF original, lo que nos evita tener que retocar continuamente los archivos obtenidos.
Es posible exportar todas las páginas del documento o solo aquellas que seleccionemos, también nos da acceso a los metadatos del archivo PDF: temática, autor, título, etc. Por todo esto, PDF to Word Free es una excelente opción para convertir PDF a coste cero.
See on www.softandapps.info